Tavyside Health Centre offers a wide range of contraception advice and methods in our specialist women's health clinic.
If you would like to book an appointment for a discussion about contraception, you can either request this online or ask to speak to nurse Cathy. 
This page has been designed to give you information that we provide at the surgery including other providers who offer this kind of service. Information regarding emergency contraception can also be found on this page. 
Some information on this page has been obtained from Your contraception guide – NHS (www.nhs.uk)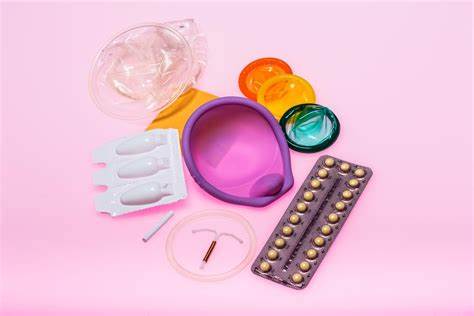 Contraception helps you prevent pregnancy. There are 15 available contraceptive methods in the UK.
There's information about all contraception methods on the Sexwise website as well as below.
For each method, we look at how it works, how effective it is at preventing pregnancy, and the main advantages and disadvantages.
Contraception needs to be used until the menopause. This is 2 years after last having a natural period if you're aged under 50, or 1 year if aged over 50. This advice may be different if you're using hormonal contraception. Some contraception has non-contraception benefits. You can continue a suitable method of contraception until aged 55 to take advantage of these benefits.
We offer a specialist women's health clinic at Tavyside which is run by a few of our female GP's and assisted by nurse Cathy Smith. We are able to provide implant fits and removals & coil fits and removals (IUS/IUD). If you are debating using any of these methods as your form of contraception, please make contact with us and we will pass a message onto Cathy who will liaise with you. 
We are currently offering this service to Yelverton Surgery patients. Please speak with Yelverton surgery in the first instance.  
I'm under the age of 16
Contraception services are free and confidential, including to our younger patient population. 
If you are under 16 and want contraception, our GP or nurse will not tell your parents or carer, as long as we believe you fully understand the information you are given and the decision you are making. 
We work under strict guidelines when dealing with people under 16. We encourage you to consider telling your parents, but will not make you. 
The only time we may want to tell someone else is if we believe you are at risk of harm, such as abuse. The risk would need to be serious and we would usually discuss this with you first. 
Where can I get emergency contraception?
It depends what type of emergency contraception you use. 
There are 2 methods:
the emergency contraceptive pill (morning after pill) – there are 2 types, Levonelle or ellaOne
the intrauterine device (IUD), or coil
The emergency contraceptive pill 
Getting it for free 
You can get both Levonelle and ellaOne free of charge from: 
contraception clinics
Brook centres
some pharmacies (find a pharmacy – ask if they provide free emergency contraception)
most sexual health or genitourinary medicine (GUM) clinics
most NHS walk-in centres and minor injuries units
most GP surgeries (find a GP)
some hospital accident and emergency (A&E) departments
Emergency contraception: emergency pills and IUD – Contraception – Sexwise
Annual reviews
It is important that we review patients who are on methods of contraception to ensure you are OK and the method of contraception is working. 
For pills, we will call you annually for a Blood Pressure review.